My name is Max and I am 25 years old. I come from Germany and Spain, and besides having both nationalities, I have also spent exactly the half of my life living in each country. I studied 'Mechanical Engineering' and 'Electric Vehicles and other propulsion technologies' at the Polytechnic University of Catalonia (UPC). Due to the failure of one of my projects, in which I have been working on for 2 years, I decided to pursue a goal of mine that has been in deep sleep for years: search for my luck in Munich and continue my studies there. So, I moved from Barcelona to Munich, and enrolled myself at the Technical University of Munich (TUM).
If I had to describe myself in 5 words, I can say that I am funny, confident, ambitious, sportsman and adventurous. Funny because I have good humor and make people smile, nevertheless sometimes I can be very serious as well, and totally be thinking within my own world, an introvert extrovert or an extrovert introvert would be pretty spot on. Confident, since I always attempt to be relaxed and stand up straight; ambitious because I always strive to improve myself; sportsman, due to my healthy lifestyle; and the word I like the most, adventurous, since I am a dreamer who likes embracing new experiences. I also travel when I can, there are so many places I would like to visit! You may think that I am awesome, but remember, as every human being, I am not perfect, neither do I lack weaknesses.
I have struggled quite a bit in my life and as I became more mature, I realized that failure is part of life and has not always to be negative. The struggle of today can be the strength of tomorrow, it only depends on me, nobody else. But what is more important, in my life I have learned that every moment should be appreciated and that you should only do what is fun to you; because you learn to appreciate many things, when you no longer have them, and sometimes the eternity ends quicker than expected. This attitude is the best guide in life, and that is why I start a new stage in my life in Munich and try to develop myself further there.
Thanks for reading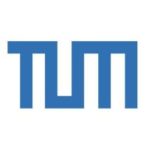 Technische Universität München
From 2020 onwards
Graduates of this Master's program develop a qualification profile that is primarily characterized by the three core competencies: development and design, production and logistics but also skills in management and corporate finance. This master's degree will help me to become an expert in the manufacturing industry and in the whole product development process. For more information, please visit the website of the TUM.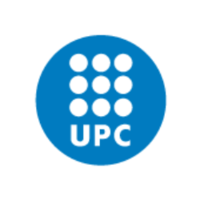 Universitat Politècnica de Catalunya
Feb. 2019 – Jul. 2019
The aim of this course was to understand the importance of electric mobility; analyse the electric and hybrid propulsion systems and technologies; study the different types and configurations; learn the technical principles of electric motors; know the types of batteries and how a BMS works; and learn the process of developing a vehicle based on a "V" model strategy. At the end of the course, I presented my final project. Following the contents related to the modules covered, I developed, together with my project partner Raúl, a design of a hybrid bus and a study that assures the viability of this concept. For more information, please visit the website of the UPC.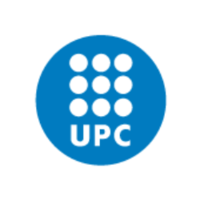 Universitat Politècnica de Catalunya
2013 – 2017
This bachelor's degree provides a solid grounding in the design, development and use of machinery; processes and mechanical systems; criteria for material selection; and structural design of production systems and processes. At the end of the degree, I presented my final project, which consisted of the design of an electric mill for the household; a solution able to cover the market's requirements, such as milling easily any type of wheat or grain. For more information, please visit the website of the UPC.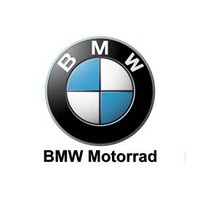 BMW Motorrad
Jan. 2020 – Feb. 2020
2 month internship at BMW Motorrad in the department of Strategy, Control, Projects and Production partners for BMW. The main tasks involved:
Supplier and risk management in the purchase circle

Planning and monitoring of a contract creation with a cooperation partner

Support with the planning of commodity strategies for the supply purchase division

Decomposition degree control in vehicle components for in-house production in different countries


Liaison between vehicle projects and operational purchasing
For more information about interships at BMW, please visit the website of BMW Group Carrers.

The Fragrance Republic
2017 – 2019
The Fragrance Republic is a start-up created in 2017 whose goal is to revolutionize the way we buy perfumes. With the clear evolution towards the online market, the perfume industry has shown a clear lack: not to focus on the way in which we test the perfumes before buying them and in the long-term customer satisfaction. Perfumes are too expensive to blind buy them or purchase them just after having tested them a few times. The Fragrance Republic has focused on a high-quality service, accompanying customers throughout the process of discovering the world of perfumery, choosing, and buying their favorite fragrances. Scent Leopard, was the main project of the company, and as the CEO, I was heavily involved in the execution and management of this business plan, but also market research and conducting the marketing and promotion of the products. For more information about the project, please visit the website of TFR.
Scent Leopard was a project that started with the aim of revolutionizing the perfume industry with the concept of smelling and testing perfumes before buying them in full size, but also count on a lightweight format to carry the perfumes in the pocket. Unfortunately, this new concept did not have the expected success, therefore the whole project has been ceased indefinitely.
Investing in stocks is an excellent way to make your money work for you, even if the amounts are not very high. It is not long since I started dealing with the stock market, but I have learned very quickly and developed a passive strategy that suits me.
This website is the first one I have ever developed on my own. By doing so, I have not only learned how to make a website, I have also discovered how important it is nowadays since it can be an immensely powerful tool of communication. Making websites and creating content is also a funny activity, therefore I will spend some of my free time thinking about possible projects.